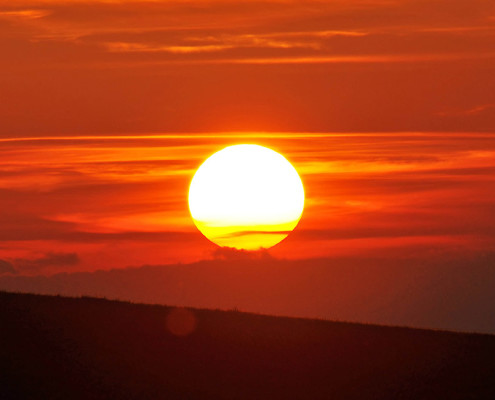 What makes us Impeccable?
 VISION
To emerge as a Global Leader of Manufacturing industry by creating utmost customer satisfaction with its opulent product and services.
MISSION
V.V. Engineering Works seeks to produce exceptionally optimized machines that increases productivity of an organization without compromising quality while pursuing the idea of sustainable world through combining long-term economic value, environmental stewardship and social responsibility.
We take this opportunity to introduce ourselves as one of the CNC Circular Saw manufacturing company offering its modern technology machines under the brand name Exacut.
Since 1990, we are connected with bearing industries and we have 3 decades experience in cutting of bearing steel ( SAE 52100 ) with Haxo / Band-saw machine. In 2010 we designed and developed Carbide Circular Saw becoming Gujarat's first circular saw manufacturer. Our mission is to deliver most innovative & technologically advanced machining solution with easy to use interface. With constant R&D being carried out, we are improving continuously, thus being able to deliver maximum customer satisfaction. Every customer is our pride and challenge. Our focus is always comprehensive; providing unique customized solution to our client while maintaining techno-economic balance. Our tailor-made solutions are developed with utmost sincerity and has peculiar nature of each product.
Some of our highlighted strong suits:-
State of the art Engineering
Good financial position
Fast and Dynamic service network
Good Delivery Schedules
Large production Lines
Talented Team of Professionals
Advanced Designing & in-house manufacturing Facilities.
At V.V.Engineering, our people are quality conscious and processes are quality certified. Be it utilizing resources efficiently, innovating processes and products or emphasizing defect prevention or focusing on waste reduction across the supply chain – we follow global standards of excellence. Validating ourselves with ISO 9001:2008 and TUV Certificate does not hinder our endeavor for perfection. With ever new improvements, company is committed to supply quality machines to various industries.
Our current forte and products that we deal in are: –
CNC Circular Saw Cutting Machine
Circular Saw Blades
MQL Lubrication Systems
MQL Oils
Our vision intertwined with our determination and zeal, have led us to grow rapidly and being able to make our stand in market. Our clientele network has been increasing every fiscal year, varying from numerous industries such as Steel Industry, Automobile, Steel Hardware, Bearing, Electric Motors, to name a few.
An unflinching focus on innovation forms a part of V.V.Engineering Works DNA. Our team strives to fuel newer insights and technologies to constantly improve plant performance and product excellence.